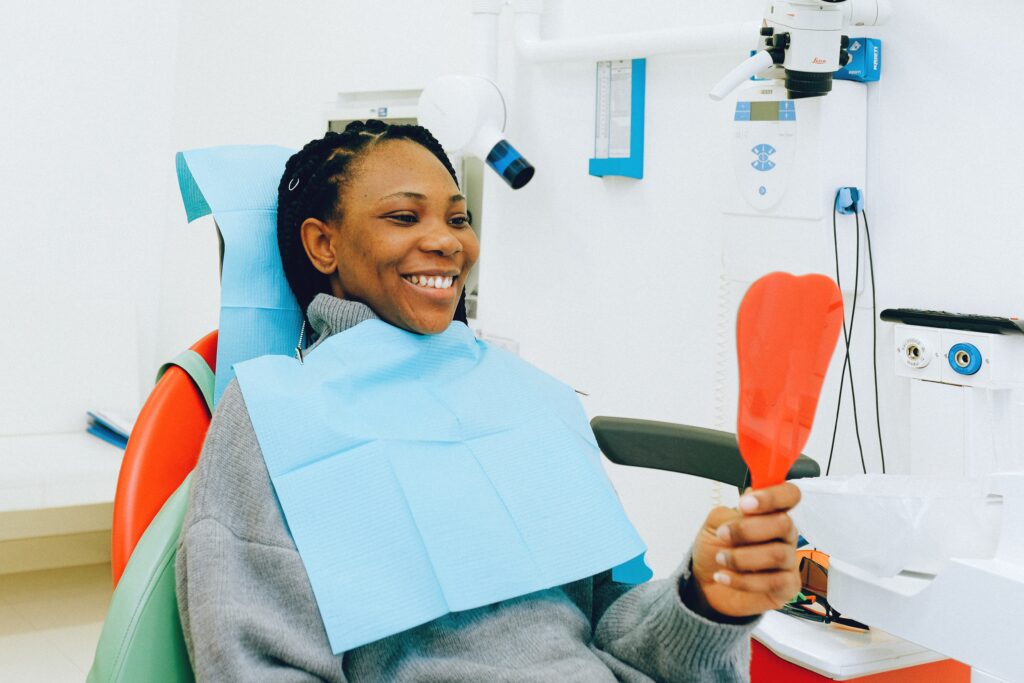 These days, braces are far from the only option for teeth alignment services. Clear aligners have become increasingly popular in the past decade or so, especially for adults who only want to make minor adjustments to their smile. Whether it's their first time attempting to straighten their teeth or new issues have cropped up since they had braces when they were younger, a clear aligner solution fits a lot of needs. They're discreet and less invasive, which makes them an appealing option when they're available. As such, many dentist offices want to add these services as an option for their patients. Partnering with a clear aligner lab is a great way to bulk up your office's offerings, but finding the right partner might be a difficult process.
There are a lot of different clear aligner companies out there, so when you're trying to choose the best fit for your patients, you'll need to do your homework. Providing the best solutions at the most reasonable prices is not something all clear aligner companies can do. 
So, without any further introduction, let's dive deep into the clear aligner process.
What does the process look like?
Typically, you will take scans, models, or impressions of your patients' arches in your office. Then, you'll send them off to the clear aligner lab. There's usually some sort of approval process at this point where the lab proposes a treatment plan and the doctor signs off on it. These are details like any attachments or IPR needed and how many trays the course of treatment requires. After that's all been agreed to, they'll create a series of clear aligners that are custom-made to move the patient's teeth, and they're best suited to mild to moderate cosmetic issues. 
Patients might pursue another way of using invisible aligners to move their teeth, though. Some clear aligner companies will sell directly to the consumer, sending them kits where they can take impressions of their teeth at home. This model obviously has a lot of issues, and many clear aligner companies try to steer clear of it because of them. It's better for those labs to work with dentist offices to create solutions that will work for their patients.
What You'll Receive from a Clear Aligner Lab
The specifics of what a clear aligner lab will send you for each case will vary slightly, but here are the basics of what you can generally expect.
Attachment Template –

Attachments can improve the treatment process in some cases, but they're not always necessary. Clear aligner companies will give you guidance when they are, and they should include all the necessary information so that you can place them properly.
IPR Guide –

For the uninitiated, IPR stands for interproximal reduction. It's a process that removes a minute amount of enamel between teeth. The space is then closed through the corrections made over the course of clear aligner treatment. Many cases will not require IPR, and sometimes, you can request that IPR not be included in the treatment plan. However, optimal results might not be able to be achieved without the IPR process.
"Chewies" –

Some clear aligner companies might have a different name for them, but these are small, rubber-like objects that patients bite on after they insert their aligners. This process helps the aligners seat fully. They're reusable, and patients should have them on hand at all times.
Clear Aligners vs Traditional Braces
Adding traditional braces to your practice can be very difficult, but it can be quite easy to add aligners through a clear aligner lab. As we've explained, the lab takes the scans, models, or impressions that you create and then fabricates all the trays necessary to complete the case. 
Another benefit for both your office and for your patients is that clear aligners require less time in terms of visits. Getting braces put on is a long ordeal, but clear aligners pop in and out quite easily. You won't need to spend as much time seeing to the patient's needs, and as long as you partner with a reputable and trustworthy clear aligner lab, you can be confident they're getting the appropriate treatment without a lot of intervention from you.
One downside to clear aligners is that because they're so convenient, it can be easy for patients to neglect to wear them. This is obviously not an issue you run into with traditional braces. However, impressing on the patient just how important it is to be wearing the aligners for the appropriate amount of time can solve a lot of these issues.
Clear aligners appeal to adults who would never consider braces for aesthetic or comfort reasons. Even people with only mild, cosmetic issues with their teeth can be good candidates for clear aligners. So, they make a natural fit as an extension of many dentist offices' services.  
What to Look for in a Clear Aligner Lab
Now that you're more familiar with the world of clear aligner companies and what they can bring to your dental practice, let's dive deeper into what to look for when you're trying to choose a lab to partner with. Some of it is plain common sense, and other points are more targeted toward clear aligner companies specifically. Both kinds of advice are important to keep in mind, though, as there are many options out there. The choice is a big one, and you'll need all this information to make it confidently.
Not Direct to Consumer
If the clear aligner lab sells directly to the consumer, then they're less likely to understand the value that dental practices bring to the table when it comes to this type of treatment. Look for clear aligner companies that only work with dentist offices. That way, they'll be more specialized in your exact needs and interfacing with offices like yours.
Direct-to-consumer clear aligners can cause a lot of problems, and it shows a level of care to refrain from selling them that way. A clear aligner lab that recognizes this is probably a better bet than one that doesn't.
Fast Turnarounds
Waiting on the clear aligner lab to reply to you or even to create and send over the aligners themselves can be frustrating if it's not a prompt process. You should partner with a company that runs a tight operation and can get back to you in a timely manner.
We'll talk about the communication aspect of working with a lab in the next section, but in terms of manufacturing the aligners, it shouldn't take more than two or three weeks to receive them once the treatment plan has been approved.
Of course, there are sometimes extenuating circumstances that make a longer turnaround time necessary, but in general, you shouldn't be waiting a long time to get the aligners to your patients. They'll probably be very eager to start as soon as possible, so it's a better experience for them to get their aligners as quickly as you reasonably can without cutting corners. A good clear aligner lab can deliver on that.
Good Communication
Some clear aligner companies are massive operations that can be impersonal in their communication style. You're going to get more personalized communication with a smaller, more local clear aligner lab. They should be able to answer any questions you have, whether they're about the process in general or about a specific case. 
If you get a bad fit in terms of communication, that's going to make the whole process more complicated and painful than it needs to be. Bad communication can look like a long time between responses, avoiding answering questions, or just not being able to clearly convey what they mean. If you get conflicting information, that's a big red flag.
Some clear aligner companies will treat their larger clients with more prompt communication and leave their smaller accounts languishing, waiting to hear back. Find a lab that has a high level of personalization and helpfulness no matter how much you're paying them.
Quality of Product
It's a given that you want to provide the highest quality for your patients. The material clear aligner trays are made out of has a big impact on patient experience, so you're going to want to make sure you're partnering with a clear aligner lab that uses plastics that can stand up to the demands of this type of treatment.
The problems patients often run into include staining and lack of durability. Of course, they'll encounter some degree of staining no matter how well they clean their aligners, but some types of clear aligners have more issues with staining than others. The whole point of a clear solution is to make it as hard to notice as possible, so when they start staining, that's a big issue. 
Similarly, a broken aligner halfway through the course of treatment is going to be a major setback. Finding durable materials is an important job for clear aligner companies, and if you go with one that's trying to cut corners, your patients will know.
Cost Effectiveness
To make clear aligners an appealing alternative for your patients, they'll have to be able to afford treatment. Some clear aligner companies make their products prohibitively expensive for certain folks. So, if you can find a clear aligner lab that creates quality products at reasonable prices, that's definitely the best way to go. 
This one probably goes without saying, as it's something you're always looking for in pretty much anything you buy. Still, it's important to keep in mind when you're trying to select one of the many clear aligner companies out there. You want as many patients as possible to be able to afford a beautiful smile, and a cost-effective clear aligner lab can make that happen for a wide swath of folks.
The Future of Clear Aligner Companies
As we've seen, clear aligners have grown a lot in popularity over the last few years. They've gotten more affordable for the consumer and have become much more widespread than they once were. As we noted in an earlier section, clear aligners are so accessible that some patients are skipping the dentist visits altogether and choosing to order them through the mail instead. There are a lot of negatives associated with going this route, but you're probably already aware of them (the American Association of Orthodontists strongly cautions against using an at-home service). It's important to make patients aware of how important office visits are to ensuring a safe and effective alignment treatment. 
Digital scans are growing in popularity, and eventually, they'll be the predominant way to create clear aligner trays, if not the only one. Physical impressions and models are going the way of the fax machine and the vhs tape. It might be a good idea to familiarize yourself with that technology now so that you're not left behind. 
Now you're ready to choose the right clear aligner lab.
Our clear aligner lab here at Ohlendorf Appliance Laboratory will never sell directly to the consumer, so you can be sure that you're giving them the best price. We pride ourselves on the quality of our products and our service.
No case is too small. The professionals in our St. Louis clear aligner lab are happy to answer questions you have about specific cases. Our technicians can help you determine which Clear Solution will best suit the specific case, as we have a few different options for you to choose from. 
The Clear Force system is for full arch alignment, and is the most comprehensive option of the three. The Clear Express system is meant to align only the four anterior teeth, making it a quick solution for those with mild issues. Finally, there's the Clear Hold system of invisible/Essix type retainers. We'd be happy to consult on which one would be best for your next case, and we look forward to hearing from you!